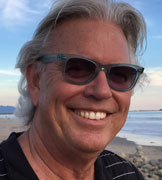 Terry Gorka




Songwriter / Producer / Guitarist / Composer / Vocalist
Terry saw and heard The Beatles in 1964 on the Ed Sullivan show and told his parents he was finished with the classical piano lessons and wanted to play guitar. That was a long time ago …

Since then he has had a long road through the music business that began in junior high and high school in Southern California with cover bands playing songs by The Doors, The Who, Jimi Hendrix and Buffalo Springfield to name a few. He began writing his own music in 1966 and was offered his first recording contract that same year.

Eventually, at the age of 22, after spending a year in a soul-searching personal journey traveling around Western Europe and the Greek Islands, he did agree to an arrangement in Switzerland of all places and his first group of original songs was recorded at last.

Terry continued his travels in Australia where he signed with Warner Bros. publishing and WEA Records for distribution. The record was a mild success in Australia and one of the tracks made it onto an American movie. He spent the majority of his time playing live gigs 6 or 7 nights a week.

In 1985 he moved again to London and got a rude awakening when he realized how difficult it was to break into the mainstream music biz there. He told one interviewer at an early pitch to find a publisher, "I'm from the US." The publisher's candid replay was, "So what?" Terry persevered and landed a deal with Carlin Music Publishers where he collaborated and produced a number of great songs for a variety of pop artists including Sarah Cracknell (Saint Etienne), Judy Boucher, Cossi and many more. He was also involved in club remixes and developing young songwriters for his publisher.

He finally made it back to the US where he settled in Chicago and changed directions working with ad agencies like Leo Burnett (Kelloggs, McDonalds, Budweiser) writing and producing music for commercials. He also discovered the new indie sounds of bands like the Smashing Pumpkins and worked with the talented indie songwriter, actor and vocalist, Lee Sellars, producing a number of notable tracks including, "Me and You", "In the Dark" and "Just Like Angels."

After nearly 20 years on the road Terry returned to Southern California where the sun is always shining and it never rains … but there are a few fires and earthquakes to keep you on your toes. Things fell into place rather quickly. It started by assembling the pieces of his personal life into something that had value. He met the love of his life, reconciled with his daughter (born in Australia), inherited a new daughter and started a business.

At the urging of his wife he rekindled his music career in 2010. Since then he has developed a collaboration with artists locally and internationally – creating and producing music in a number of styles – orchestrations with traditional classic instruments, ambient, country, folk, rock (classic and modern), retro pop, blues and jazz. With his two main partners, Ken Stange (Joe Cocker, Paul Anka, Roger Miller, Oscar Peterson) and Armand John Anthony (New Liberty, Mandex, Captains Quarters Studio) Terry has had great help in fleshing out his song and compositional ideas with each of their unique and very different music backgrounds. There are have been many other new artists and writers also involved.

Together they have secured over 100 licenses with various music libraries that have placed source music on all the major American network and cable television stations as well as most of the major motion picture production companies.